Frequently asked questions
What are the benefits of taking music lessons from Zabatta Music Studio?
---
At Zabatta Music Studio, we focus on giving all students a well rounded educational experience. Yes, the student learns to read music, play better, sing better, and perform more effectively. However, the student learns other important life skills as well. These include more effective communication, expression, presentation skills, and interpersonal skills plus building stronger overall confidence, developing work ethic, and improving focus. This all happens in addition to having a good time and developing camaraderie with others in the studio. For more about the benefits of studying and playing music, we've shared a short TED Talk here.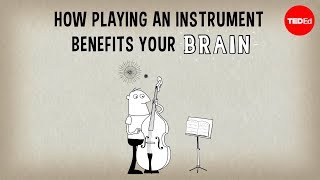 ---
What is your lesson cancellation policy?
---
At Zabatta Music Studio, we require at least 24 hours notice for a cancelled lesson. Failure to notify ZMS in a timely manner may result in the student or responsible party paying for that lesson. Please understand that this is the industry standard not only for the majority of private music teachers but for other businesses as well. In cases of illness or other emergencies, the studio makes exceptions and will make every effort to reschedule the lesson. If the student is ill, please contact ZMS immediately so other lesson arrangements can be made after the student recovers. If the student will be discontinuing lessons (due to a move or other circumstances), we request 30 days notice to ensure billing in our system is cancelled in time.
---
What is your pricing model at Zabatta Music Studio?
---
Zabatta Music Studio works on a package model. We sell custom packages of lessons based on what our students need. After the student has an introductory lesson with an instructor to determine if it's a good fit, we will walk the students (and/or the student's parents/guardians) through the details of what packages we offer. We can also discuss ways to customize the package to meet to the student's specific needs. Our In-Home Lesson Packages (where the teacher travels to you) range from $230 per month to $570 per month depending on lesson length (we offer 30, 50, and 90 minute options for in-home lessons) and number of lessons per package. Online and In-Studio Packages range from $112 to $270 per month. Please also note that purchasing larger packages gives the student other added benefits like Shared Lesson Options, Bonus Songbooks, added customizations, and more.
---
Why do students have an introductory lesson before enrolling?
---
Both the students and the teachers greatly benefit from having an introductory lesson. Benefits for the students include: - Getting to know the teacher - Sharing what you want out of lessons with the teacher, allowing the teacher to customize the lessons to meet your needs - Learning what to expect in lessons as well as how to practice effectively - Learning how to get the most our of your lessons experience - Having time to present questions to the instructor before purchasing further lessons Benefits for the teacher include: - Getting to know the students and how they work best - Learning what the student needs so the lesson can be specifically tailored to them - Having time to talk with the parents and sharing tips that will help the parents support the students in this new venture.
---
How effective are ONLINE Lessons and what equipment do I need?
---
Online Lessons are a very convenient yet effective way to take music lessons. You get the convenience of learning from the comfort of your own home while also getting personalized instruction from a real instructor with years of experience. For those taking piano, our teachers have an adjustable camera set up over their keyboards. This enables them to easily demonstrate correct fingering and other techniques useful to you. In order to take Skype or Facetime lessons, you will need several items in your home (besides your instrument): 1) A device with a good camera and microphone: This may be a computer or tablet device. However, newer cellphones are tending to have much more effective cameras and microphones than before. Any of these will do. We recommend doing a test video call before starting up lessons. For vocal students, it'll help to have an additional device from which you can play a recorded track or accompaniment at the same time as the lesson. 2) A Strong, Dependable Internet Connection: While you may have a great device for streaming the video call, it won't matter too match if the connection gets lost easily. Generally, for a video call, you should have a stable internet connection with at least a minimum upload speed of 10 Mbps and a minimum download speed of 40 Mbps. However, for better quality picture and sound, we recommend 100 Mbps Download Speed and 25 Mbps Upload Speed. Please check with your internet provider to ensure you have a good internet/wifi connection with adequate download and upload speeds for video calls. 3) A room or space in your home free from interruptions for the length of the lesson: In order for you to get the most out of our instruction, it is crucial that you create a space where you can focus during the lesson. Otherwise, you won't get as much out of your time as you need. This space should also be one in which you can practice throughout the week. Please also check that this location has a good internet connection or signal from your wifi (as mentioned above).
---
---